Brand Guidelines and Strategy
Established and implemented standards for the Northwest Center for Public Health Practice, including voice and visual identity. Streamlined production process and worked within complex University environment to leverage University of Washington and School of Public Health branding.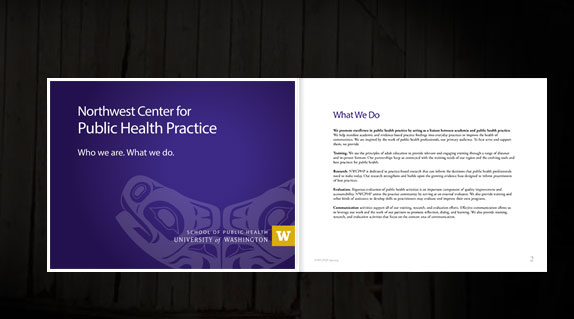 Monthly Postcard Series
Conceptualized and implemented monthly e-postcard series for the University of Washington's Northwest Center for Public Health Practice as part of communications strategy. Award-winning publication also printed and distributed as postcards and posters.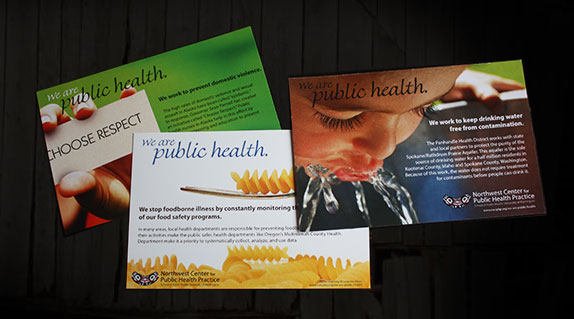 Communications Plan
Created communications plan each year to orient my communications team and align with leadership's vision for the Northwest Center for Public Health Practice. Communications became one of the Center's four pillars of service and I was named to four-person Center leadership team.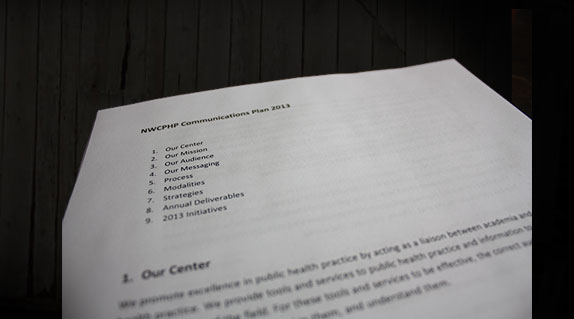 Online Presence
Oversaw a complete overhaul for the University of Washington's Northwest Center for Public Health Practice website. Assigned and mentored team leads for project components, continuously worked with Center leadership, and was lead designer.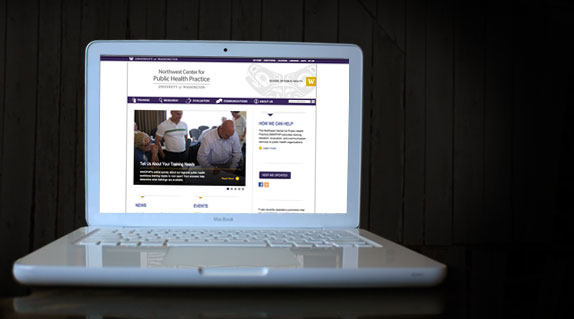 Annual Reports
The Northwest Center for Public Health Practice's first annual report was released in 2010 as one component of the 20th anniversary campaign. Acted as managing editor, lead writer, and designer. Designed a system and strategy that enables streamlined development of future annual reports.
Northwest Public Health
Designed, distributed, and promoted the University of Washington School of Public Health journal for print and online since 2009. Award-winning publication.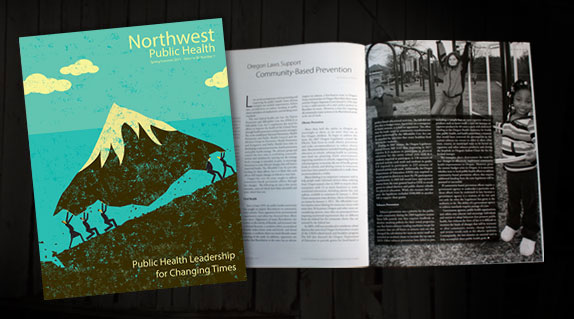 Promotional Postcard
Responsible for all promotional materials for the Northwest Center for Public Health Practice and for the Northwest Public Health journal. Designed and disseminated.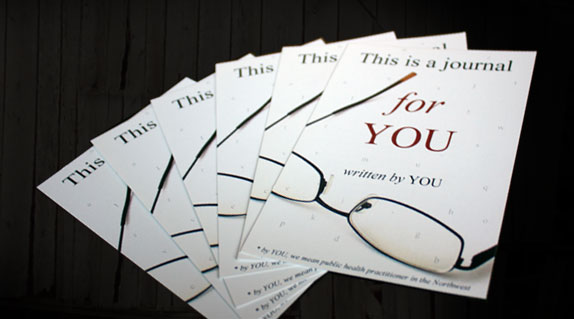 Preparedness & Emergency Response
Produced internal and external communications for the Northwest Preparedness and Emergency Response Research Center, a center funded for six million dollars over the course of five years to study emergency communications.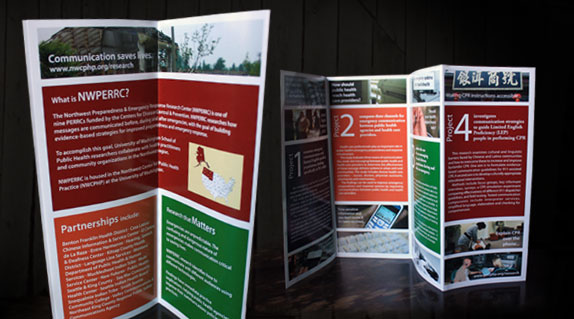 The Vermont Book Of Days
Co-wrote and co-designed a 224 page, hardcover compendium of the first 365 stories of a multi-media program telling a different Vermont story for every day of the year. Co-produced and marketed daily multi-media program for TV, radio, newspaper, and online.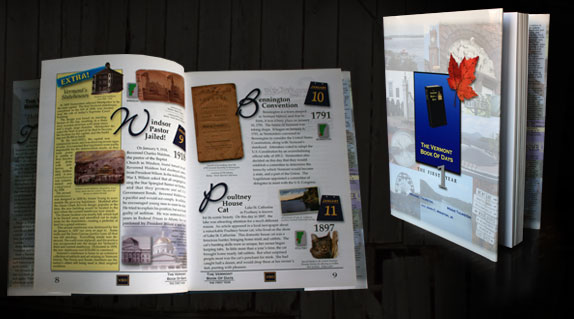 VacationVermont.org
Developed business and communications strategy for a lakeside rentals organization in Vermont. Worked with property owners and property manager to streamline communication processes and better serve renters.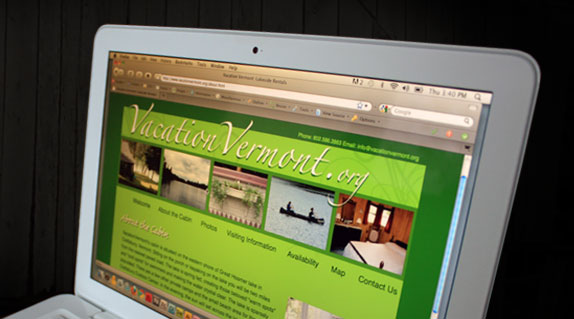 Macy's Northwest
Booklet promoting upcoming bridal event in Seattle, Washington. Created to reinforce Macy's positioning as a premier source for bridal gowns and wedding accessories.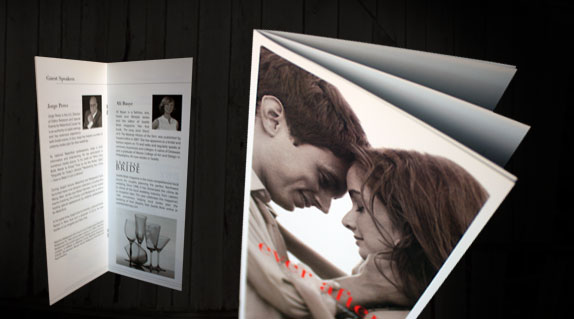 Chinese Graphic Novella
Identified a powerful, culturally-appropriate way to communicate life-saving CPR instructions. Worked with researchers, illustrator, and translators to produce a graphic novella in Chinese. Utilized feedback from focus groups and key informant interviews to adjust written and visual elements of the storyboard for maximum impact.